Are you looking to create an online course THAT SELLS? Watch this!

Great video on how to create an online course that actually sells!
Hi, Guys,
I bumped into this video and I found it to be very informative to anyone thinking about creating and selling online courses/e-learning.
Sunny Lenarduzzi shares with us a real strategy on creating an online course THAT SELLS!
This is great advice and it's exactly what I have seen from the courses that I took as a student, Enjoy!
P.S: While I can't help you create the course curriculum (that's totally up to you)
I can certainly help you to easily publish it, sell it, manage it and deliver it directly from your existing website, NO Shopify needed!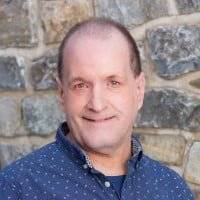 In this day and age, we do everything online, but we also need to be fully aware of the digital threats and be prepared in order to protect our business & our investment from disaster.
My guest today is Dan Frederick, who has almost 30 years working in the technology industry from programming and systems management to IT consulting and we are discussing backups, security, passwords, hacking, ransomware, website security, and more.
read more