WordPress performance package to speed up your website
WordPress performance package to speed up your website
Let's Speed UP your website:
This is a WordPress Performance Speed Package Guaranteed to shave off 30% to 80% of your current page loading time! Typical results: A homepage load time of 1 second.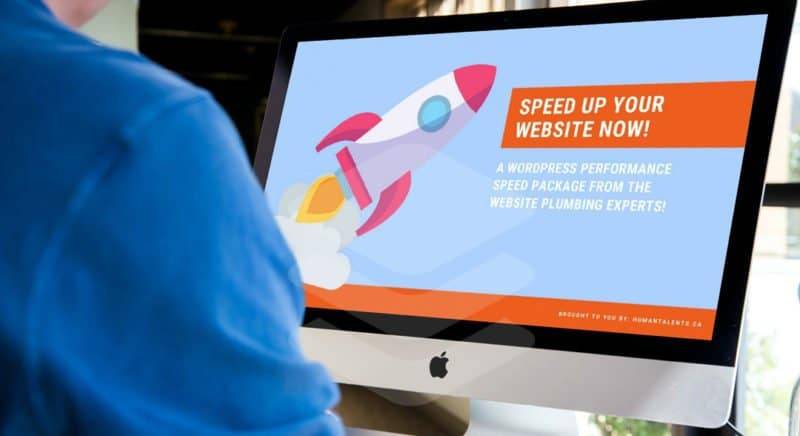 Do you want to fix a slow WordPress Website? This WordPress performance speed package is specifically designed to speed up your website load time and improve your Google ranking as well as your Conversion Rate!
Service includes:
A-one time cloud back-up of your website, before we start the work
A one-time Professional Website Updating of outdated plugins, themes or WordPress Framework
A full professional Optimization service that focuses on making the whole site (especially the HomePage load faster)
Provision, installation, and proper configuration and testing of a prime caching and compression plugin (this includes the optimization of images, Javascript, HTML, and CSS code – WITHOUT affecting the design/look and feel.)
Setup and configuration of caching/optimization & compression from the hosting back-end/Cpanel and object + browser caching.
A quick audit of your Website's Protection & Security
Our money-back guarantee if we can't improve your site's speed by at least 30%*
* We are proud of our work and we will Guarantee to improve your existing Pagespeed/page loading time by at least 30% or Your Money Back! We specialize in Web Technology, Hosting, Web development, and back-end Website Optimization! We call it "WebSite Plumbing"! And we love doing this kind of work that a typical website designer would not like to do! Notes: 1. This package is for WordPress website optimization that is focused on the homepage, being the most important one and the heaviest in content (usually) Our work will definitely improve all the pages and blog posts on your site, but our guarantee of 30% speed improvement covers the HomePage, which is where we will spend most of our time working to improve. Typical results can vary, we have seen GREAT results of up to 200% improvement in website load time with our clients and we'll happily do the same for you! 2. In order to truly speed up your website loading time, there are many factors to be considered such as your content, themes, plugins, images, videos, and of course your hosting plan as well as the hosting provider and their infrastructure. You will have a much bigger gain and impact! If you are hosting with a reputable provider that uses SSD. (Happy to recommend some to you) 3. We will not change, update or alter any content (i.e text or images) so while we will work on image optimization using compression, caching and lazy loading techniques, we will NOT resize the original images as part of this specific package! (We are working on a new higher package that includes that too) 4. We will take a snapshot of the before and after loading speeds and give you a much faster WordPress performance speed, however, as your site grows and you add new content and blog posts, etc. you may need to get this done again. It is recommended that you do this once every few months to maintain the speed and the SEO ranking. Customers on our annual website care plans get this continuous website optimization service as part of their subscription! Pricing is in US Dollars and excludes GST/VAT/Sales tax (Tax will be automatically added based on your address) If you'd like to pay in Canadian Dollars contact us: "crm[at]Human-Talents.com" and we'll set that up for you.