Provide Tech. Support Services to small business owners
Fix or redevelop a website that doesn't work, has issues, or doesn't convert.
Take care of your website's security, daily backups, infrastructure updates & patches.
Fix slow loading websites optimizing for speed (and to make Google happy!)
Add functionality like online appointments booking or Chat/Customer service helpdesk, connect your website to your CRM system or mailing list/e-marketing system/Funnels, etc.
SSL certificate installation and configuration, DNS, E-mail server configuration.
Fix your email servers so that your sent mail does not end up in spam.
Move/Migrate your website to a new hosting provider without downtime.
 Help you choose and configure the best website and email hosting service for your business. (anything back-end: Cpanel, hosting configuration DNS, e-mail, anti-spam etc.)
Fix, configure and migrate emails (example: moving you to G Suite or Microsoft 365 with no downtime and no lost messages)

Help you choose the best online video conferencing, collaboration, CRM or accounting/invoicing tools.

Troubleshoot, tune-up, configure and fix windows-based computers (can be done remotely in most cases)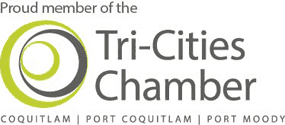 Enterprise Services
SaaS customer success services (contract | Remote | Outsourcing)
Technical consulting services – Solution implementation and support.

Helping Leaders with the Selection & implementation of  (CRM/ATS/E-learning/E-commerce/Performance Management/Employee engagement/customer experience tools and more…) 
Why HumanTalents? Could you not call it Web something?
I guess I could have called it a web design, digital marketing, or even media agency X.
Why did I decide on "HumanTalents"? (even though we don't do "recruitment")
I have always believed that each and every one of us has a special talent. And in the world of small/medium business, every entrepreneur has an edge that makes them tick, something that gets them motivated to do what they do!
We simply want to be the "digital vehicle" that helps them bring their talent to the world!
We'll get you "Unstuck" with Tech!
Hi, I am Amr A.K.A "The Internet Guy" I've been in the Tech. industry since 2001 and I know that  founders of early-stage companies & small businesses often need help with Technology!
In this day and age, you can't successfully run a business without using technology, it is everywhere: in your mail, your website, your newsletter, social media, accounting software, HR platform, and of course your smartphone and your computer.
Many people spend hours learning new platforms & software, fixing their email system, or building their own website when they should be spending that time speaking with and presenting to their customers and prospects!
I meet many overwhelmed entrepreneurs who are in a dire need for help with business Technology, they simply want to have "a guy" to call! A Techie.
I am your guy! And I want to take that Tech. pain away so that YOU can focus on your customers and growing the business.
What do our customers say?
Let's help you succeed online without the "tech. pain"
Website Redesign and Refresh
Website Maintenance and Security
Website Updates and Upgrades
Troubleshooting and Fixing websites
Online Success?
It is not a term that you will hear every day! What it means to us is partnering with you and having a vested interest in your success on the web, we don't "set it and forget it!", we ensure that "it" works, it's fit for its purpose and you are happy with it!
Many people and small business owners get puzzled by the rapid changes in the world of Internet and other technologies that made its way to our business and personal lives.
Words like responsive, web design, WordPress, website development, hosting, CSS, code, HTML, Javascript, software as a service, cloud, app development, e-learning, e-services, digital marketing, SEO etc. can be challenging to some people, prompting them to think that it is too complicated and expensive to handle!
Luckily this is what we are good at and what we want to take care of & take that headache away from you so that you concentrate on your customers.
As a small business, we want to help small businesses like us get better results online and offer more services + better experience to their customers, without it costing them an arm and a leg! We are aware of the financial constraints and startup challenges, that is why we strive to offer a great service at a reasonable investment.
Business and Tech. Resources: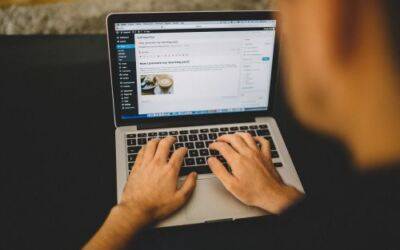 WordPress Constantly needs Updates This can seem annoying but ultimately it will help your site's health, performance and prevent attacks like hacking attempts, Malware infection, DDoS or spam comments that can do a range of damage from an annoying time-waste to a real financial cost and a threat to your customer
read more