Do I need an LMS to roll-out elearning for my customers?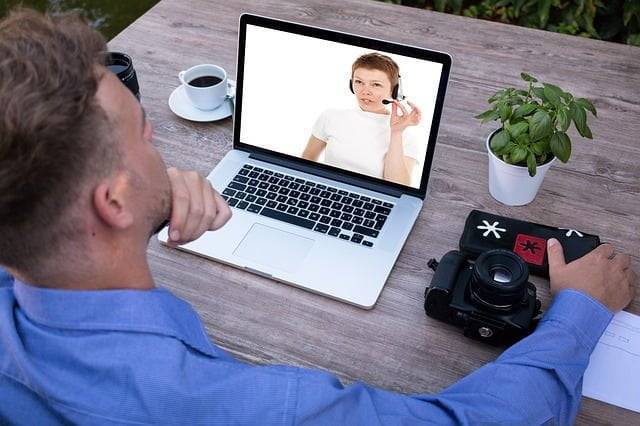 This is indeed a great question which is also a kind of a dilemma, especially for small business owners.
You see, in the corporate world there is normally no effective eLearning without a good LMS (learning management system!)
An LMS may have many functions and features but the two core jobs an LMS or online learning platform must do really well are:
Control access to, and play the courses (play them quickly and play them well – without a hitch – on all devices)
Provide good & relevant tracking reports on the learning activities of the learners/students.
Any decent LMS should first cover these two core functions, then provide all the other add-ons, integrations, bells & whistles etc.

If you are looking at implementing e-learning for the employees, partners, suppliers or even customers of a company, where reporting or compliance is important then you must get a suitable LMS.
But what about small business owners who can not afford the BMW of the LMS world? And surely have no time to play around and waste countless hours to learn and implement a new piece software?
I am talking about the Yoga instructors, marketers, councilors, medical professionals, dieticians, therapists, coaches and trainers who just need to educate their clients, and social media followers, produce eLearning course content that will help them get their message across. Do they actually need an LMS?
The short answer is NO! 
Generally speaking, a small business owner would only need to organize & host their course or learning content online and they wouldn't care much about reporting, coz. what's really important for them is for the material to be consumed (Played) by their audience.
For that, you just need to to find a good platform or tool (like a mini LMS) that will not only play your produced material across all devices (including mobile) but that will also guide you and help you to logically build & organize your online learning content so that you don't need to pay for instructional design, or pay to get your e-learning courses done for you.
If you use WordPress, you are in luck because there are many eLearning themes and plugins that do this job really well (I prefer using a plugin, so that I don't have to sacrifice my existing theme in the process.) There are also new SaaS (software as a service) platforms that provide this kind of content and video hosting for you for a monthly or an annual fee, however, not all of them support Mobile eLearning (I hate it when I buy or subscribe to a training course that will not play on my mobile, or cast to my Google cast! –  It's annoying!) If you are teaching online or getting into e-learning for the first time, here's what you need to think about when choosing a platform:
If you are teaching online or getting into e-learning for the first time, here's what you need to think about when choosing your learning platform:
Must have mobile learning capability across all devices (Android, IOS, and maybe the 2 guys still using windows phones!)
Must be easy to use
Even though you don't need full student learning reports, it would be nice to have some form of reporting
Import and export versatility: You may later decide to move your content and your students to a fully-fledged fledged LMS, so you need to choose a platform that allows you to do this with minimum pain!
Other considerations:

Does the LMS or platform have any learning engagement tools like social learning, badges, gamification etc. Which makes your learners enjoy your courses and enjoy spending time on your system.
Hosting: If you are on a self-hosted WordPress, adding online training, video-based course content could add a strain on your hosting server's resources resulting in everything running so slow (bad user experience)
NOW go share your talent with the world! Let me know if you have any questions or need help with your e-learning endeavors!
Good luck, and I am always happy to receive your comments and answer your questions on my Facebook page: facebook.com/amrtheinternetguy