A dated website or one that doesn't convert seriously hurts your bottom-line! Luckily It is an easy fix for a certified webmaster and won't cost you an arm and a leg, 
We'd love to redesign & maintain your website !
Let's take "your talent" to a wider audience!
Building a successful online business requires more than just a good looking website! Luckily we have done that many times before. We leverage our 20+ years of leadership & Technology expertise to partner with entrepreneurs & small business owners and help them succeed online without breaking the bank!
We worked with talented individuals & entrepreneurs just like you: life coaches, personal trainers, consultants, dentists, optometrists, veterinarians, medical practitioners, realtors, yoga instructors, restaurateurs, caterers, lawyers, designers, roofers, painters, auto experts, chiropractors, artists and the list goes on …
Website Plumbing

 
Website needs Fixing? Pages loading too slow?
Moving to a better hosting provider? Need to Re-configure your email server? Install and configure an SSL certificate?
No Problem, we'd love to do this plumbing work for you!
More Info
There is more to website maintenance than meets the eye, it's not just content updates, things like website optimization to make it load faster and website security not only to stop hackers but ensure the safety of your site users & customers too
More Details…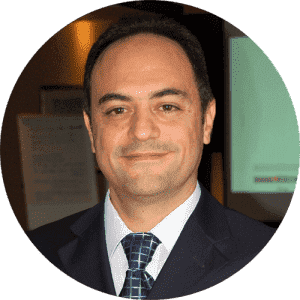 I am Amr and my customers nicknamed me: "The Internet Guy" because I have been helping them market and do business online since 2002!
I see many business owners/managers use graphic designers or graphic design agencies for their website then end up with a website that looks amazing! But doesn't work as intended, doesn't convert or contribute to the growth of their business!
RINGS A BELL?
Webmasters and graphic Designers are two very different roles and skill-sets!
Of course, you need both of them if you are going to have a great working website! But there is a certain order to follow!
" If you were building a house, would you bring the interior designer before ensuring that you have a solid foundation, a sturdy framework, plumbing & electrical? "
So why not do the same with your website?
Your website is a powerful business tool that you should
always leverage to grow your business.
And a certified internet webmaster has the right mix of knowledge & experience to turn it into a fully functional business tool that works well for you & brings a return on that investment!
Our Biz solutions are used by many organizations including:
We have a passion for customer success!
We practice what we preach and always aim to deliver a great customer experience to you and your users or employees.
We'll Partner with you for long-term "success" it's like having an extension of your team for the full duration of our engagement.
It is not about technology, apps or software, it is all about working with you and your team to attain the set goals in a timely fashion and help you get the most out of your online projects More on Customer Success…
We were very pleased with the services delivered by HumanTalents' team, and their positive "can-do" attitude! They have great knowledge of their tools & technology and are super friendly to work with. They make a complicated HR solution implementation fun and easy to understand & work on, we would highly recommend them!
Before speking to Amr, my website was a mess!  My contact form did not work, fonts were all different and the message on my home page needed to be updated. I was so overwhelmed with dealing with my website and it was a huge sore spot for me. Amr saved the day!  He took all the stress out of updating my website!  It was the best service ever! I have had other contractors work on my website and none of them provided the same personal and high quality of work that Amr did!  I highly recommend Amr to anyone and everyone. He is a lot of fun to work with.  Thank you Amr!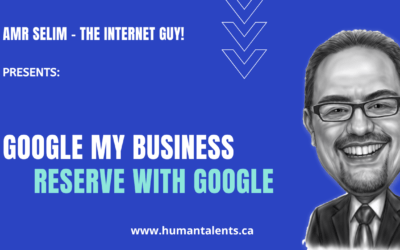 Now is the best time to put your business on the map, Literally! Google just introduced a new service called "reserve with Google" It is a good enhancement to Google Map's business listing (Google my Business) I once read that "The two most popular resources consumers...
read more