Get the right software solution from the get-go!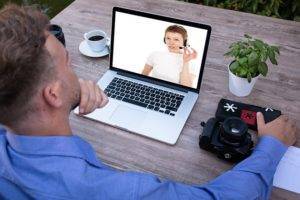 In this day and age, there is no shortage of cloud-based technologies (SaaS) and this abundance brings another challenge:
*How to choose the best fit for your company and employees?
*How to minimize risk, downtime, shorten the learning curve, and maximize productivity?
Luckily I have been helping business managers and entrepreneurs do business online since 2002, I have worked with small businesses as well as large enterprises who have 5000+ employees.
My passion is to help people become more successful and more efficient in what they do, by providing them with the best-fit tools as well as the needed education/training and ongoing support.
Whether you are looking at an applicant tracking system – ATS for successful recruitment, a new CRM system to improve customer relationships and follow-ups, an elearning system LMS that facilitates continuous development, ensures compliance with mandatory regulations or an HR system that improves employee engagement & promotes better morale and higher productivity, I am ready to help.