How to easily transition to doing business online
and switch to e-commerce
A Webinar hosted by the Tri-Cities Chamber of Commerce & Presented by Amr Selim, The Internet Guy!
Were you pushed by COVID-19 to take your business online? 
I have been working with business owners for years, helping them transition into doing business online, without technical issues or headaches!
When the Novel Corona Virus #COVID-19 hit! Many small business owners in Canada and the US, discovered that they were not (and probably still are not!) ready to move their business online and continue to serve their customers.
COVID-19 Has been an eye-opener for many business owners & managers, some suddenly realized the importance of e-commerce and doing business online and others found out that their websites aren't providing what their customers want.
This is a 30 minutes webinar hosted by British Columbia's Tri-Cities Chamber of Commerce and Presented by "Amr The Internet Guy" The founder of HumanTalents Tech. during the month of April 2020.
Amr shares with the Audience how to be prepared, what to look for, and what to do in order to successfully transition to e-business/e-commerce and ensure that their customers can be fully served!
Here's the recorded webinar, Enjoy!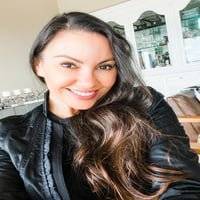 🎧 This is Online With Amr The Internet Guy!
EP 7, My guest today is Sondra Barker, She isn't just a social media agency owner/marketer but also a Food 🥂 and Travel 🌎 Connoisseur!
Check her site https://www.cuisineandtravel.com out! The quality of photos and recipes are Amazing.
As you may expect, a large website with a lot of visual high-quality content comes with many challenges, and the chief challenge would be its speed! Sondra had discovered that her WordPress & Divi based website was not optimized at all and the page loading speed was slow even though she had good hosting and a good Caching plugin, so she embarked on this "long & painful" process of improving the speed and the overall page loading time of her website.
read more