30 DAYS OF STAFFINO FOR ALL OF YOU "AWESOME BUSINESSES"
DOUBLE your customer retention rate and business profitability TODAY – for the price of a daily of coffee!

GET Staffino Standard Edition for 30 days, including service and support for (CAD. 4.99)
NOW Open to all businesses in Canada! THAT'S A WHOPPING 97% off (the regular price is CAD.170)
What's Staffino ??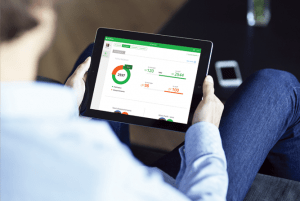 Our latest "fully mobile" customer insights & feedback system used by: Hilton Doubletree, Ritz Carlton, McDonald's, Costa Coffee, Restaurant 44, Deutche Telekom, Istanbul ISG airport, Skoda auto and others in Europe & North America.
It is intuitive, easy to use and fully hosted, there is nothing to install at work, you won't need to become a geek! You'll be a Staffino master in under 25 minutes!
It makes it extremely easy for your customers to give you individual feedback about your staff, product or service (Just one click from their mobile) – No long boring surveys, no forms to fill, no confrontations, and no need for callbacks.
All feedback is channeled in real time to the manager/owner (or both) as it pops-up on their Staffino app to enable them to instantly respond to the customer without the need to have their email or telephone number.
It enables the business owner or manager to fix things for their customers really quickly and while they are still on the premises (excellent service recovery)
It has intelligent analytic and a dashboard that will enable you to view your service quality in real-time and make necessary adjustments, it will also show you the performance of every staff member (as seen by your customers) you'll quickly see who is delighting as many customers – so you can reward them who is not and you can have a word!
You will also be able to check the performance of your managers/supervisors and their average response time.
What's even better is that we publish all positive feedback online and hide the (not so positive) one- it still goes to the owner to respond then they can decide whether to publish it or not!
Who is it for?
Everyone: literally 🙂
We currently have restaurants, banks, insurance companies, gas stations, TV stations, utility providers, telecom/cable /wireless/internet providers, hotels, universities, gyms, spas, car dealers, auto services, transportation, municipalities, and a Hockey team too!
Improvement in customer retention after using our apps
Improvment in Staff performance and morale after using our platform
We are sure that you and your customers will love Staffino, and we want to help every business in our city & province deliver the best possible customer experience.
You have worked really hard to get your customers, isn't it time to do a little bit more to ensure you keep them?
WHY You need Staffino?
MAKE more money:
By listening to your customers and keeping them delighted and loyal, this encourages them to spend more and give you valuable testimonials as well as refer your business to their family & friends.
Maintaining a good level of "customer engagement" with your brand, will

result in a higher customer retention.

Learning more about what your customers really want, enables you to easily
Customize/personalize your offers, and get a higher conversion rate.
SAVE Money:
No need to offer heavy discounts (for loyalty, engagement, feedback, survey etc.…)
Save on Marketing expenses- as there is no better marketing than your existing happy customers.
Reduce staff turnover and cost of talent Acquisition/training- with Staffino'sperformance management tools.
Stop spending on costly and "difficult to manage" customer loyalty programs.
Save money, time and effort by ditching "Surveys" that no one likes!
Other benefits:
Easy to use – future-proof tool (cloud-based & fully mobile) with smart dashboards/analytics and performance management.
NPS (Net Promoter Score) -and customer satisfaction meter, compatible. Beats surveys – hands down!
Built-in performance management and rewards to keep your employees motivated and encourage them to compete to delight more customers.
Easy & fast deployment, live in 5 business days (or less) no additionalSoftware/hardware/ no integrations with POS needed.
Customer feedback is never anonymous, you get the customers' details that they have made public (Name etc.)
You get local consultancy service and support to make it all work seamlessly for you and your customers.(we have more than 25 years' experience in the service industry)

Cost effective! no long-term commitment – cancel anytime.
FAQs
1. Is there a long term commitment or a contract?
1. No – this plan can be activated and canceled anytime, you will be charged 4.99 Canadian dollars for the first month than the regular price of CAD. 170 from the next month onward.
2. Do I get support?
2. Of course, we offer unlimited support and we will give you training / consulting sessions (up to 45 minutes each) to make sure you get the maximum benefits and start delighting and doubling your customers from the beginning.
READY TO GROW YOUR BUSINESS?
You will only pay CAD. 4.99 for the first month, then CAD. 170 onward.
Cancel anytime, no long-term commitment – no contracts!
T&C A.KA the small print!
1. You are in full control, just request what feels right for you and your business (if by the end of those 30 days, you don't want to continue – for any reason – let us know and we will action the cancellation. )
2. The owner's & manager's access to the platform + the mobile app will cease at the end of the 30 days – Note: Customer feedback and customer app will never stop though!
3.No refunds (i.e if you have paid for 30 days and canceled in the middle of that month, your account stays active until the end of that month, then the billing will automatically stop)